Micro Drone 3.0 is small, smart and streams HD footage to your phone. This drone combines expandable modular technology, sensor- assisted flying and a micro-gimbal for live streaming.
Take Video – Amazing HD Aerial Shots
Micro Drone 3.0's Camera Module shoots 720p x 1280HD video. It simply snaps onto the Drone with magnets then connects to your smartphone to stream live, so you can see what you're shooting in real-time. Perfect for capturing those special moments.
First Person View Flying
View live streaming drone footage in 3D with a VR headset. FPV (first person view) puts you in the pilot's seat, providing an immersive flying experience.
Smartphone or Radio – It's Dual Control
Micro Drone includes a professional Radio Handset but also allows you to fly with your mobile device (iOS and Android). Fly with multiple devices using the App or Handset, even a combination of both.
High Performance Li-Po Battery
Micro Drone 3.0's new hot-swappable battery is designed like a cartridge for quick release – there are no hanging wires. You can have a few batteries all prepped, then it's just a 15 second pit stop to refuel.
The World's Smallest Gimbal
The Micro Gimbal conveniently snaps onto the Drone with magnets. It allows you to position the Camera in flight as well as intelligently maintain a steady shot. Designed for easy takeoff and landing, retracting to the side.
Intelligent Motion Sensors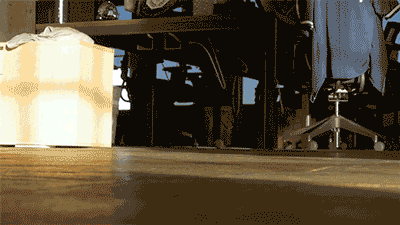 Micro Drone 3.0 comes with smart sensors which allows it to hover and fly in perfect straight lines and let's users film without any problems.
3D Print Your Drone
Hold your ultimate fantasy in your hands. With 3D printing there's no limit when customizing your Micro Drone 3.0
This product is an amazing buy for first time Drone buyers and is available here.