What is it about milestones – be it personal birthdays, anniversaries or runs, wickets, and numbers in the sport we love so much? There is always an air of excitement and anxiety about them. You want things to go right when a milestone approaches, you want to get there as soon as you can – just ask a batsman on 99 or ask a bowler waiting for his 100th wicket. The feeling will be similar, more often than not. The VIVO Indian Premier League (IPL) has completed nine successful years and is about to touch a decade. Mumbai Indians is one of the 5 teams to have played in all the seasons since the IPL took the nation by storm. This season, itself, is a milestone for MI. We are completing a decade-long journey with ups, downs, adrenaline rushes and a lot of success. Before our boys take to the field this year, let's take a look at some of the milestones we need to watch out for during the season.
No place like home
A king builds a fort, a lion has a den and every family has its home! We have ours too – the Wankhede Stadium. This iconic ground has witnessed some incredible moments in international cricket too. Mumbai Indians have made the venue their abode and a place where they are hard to beat. The team will play their 50th home game at the Wankhede Stadium against Rising Pune Supergiant. The match will be played on 24th April – a day which is always special for an MI and a Sachin Tendulkar fan.
The 4000 club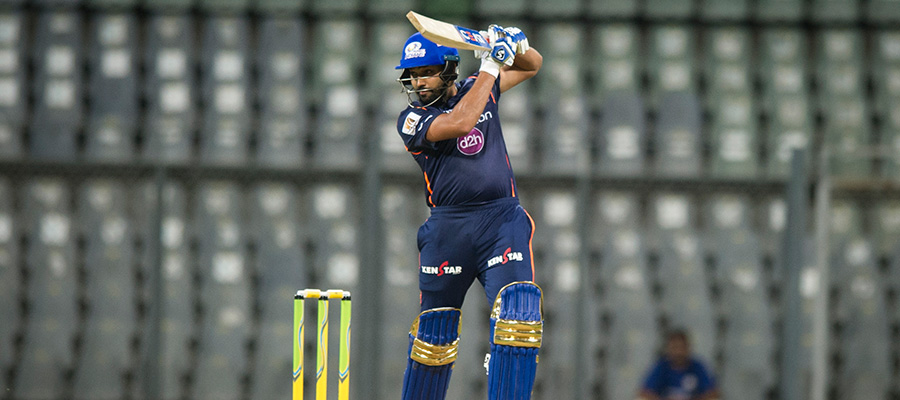 Only two batsmen in IPL history have scored over 4000 runs! Currently on 3874 runs, MI captain Rohit Sharma can become the third batsman to get there. Returning from an injury lay-off, Rohit's hunger to get back in action is more than ever. He looks determined to set the season on fire, and when he is in that kind of mood, we all know what he can do. Mumbai Indians' leading run-scorer will look to get there early in the tournament.
Slinging it his way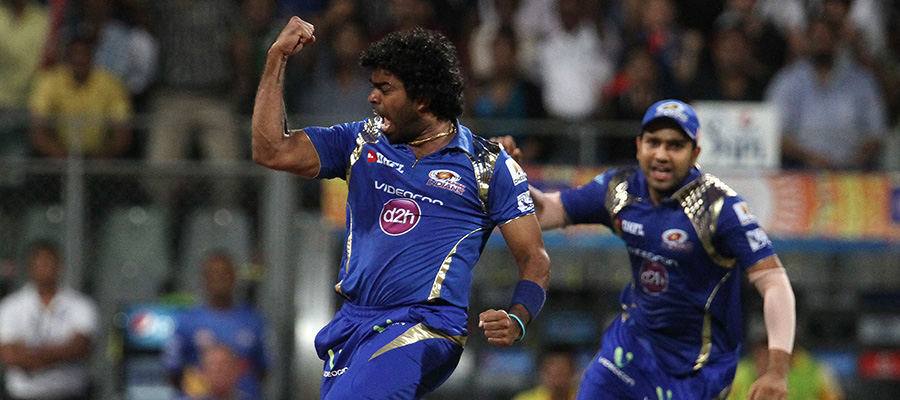 Lasith Malinga is the leading wicket-taker in the IPL by a mile. He is currently sitting on 143 wickets, while the next best sits on 124. 'Slinga' has returned from an injury and has some match practice under his belt too. 7 wickets should not take too long to fall at Malinga's feet. There is one more feat waiting for Malinga as the Sri Lankan pacer is just two games away from playing his 100th IPL game.
Return with a bang?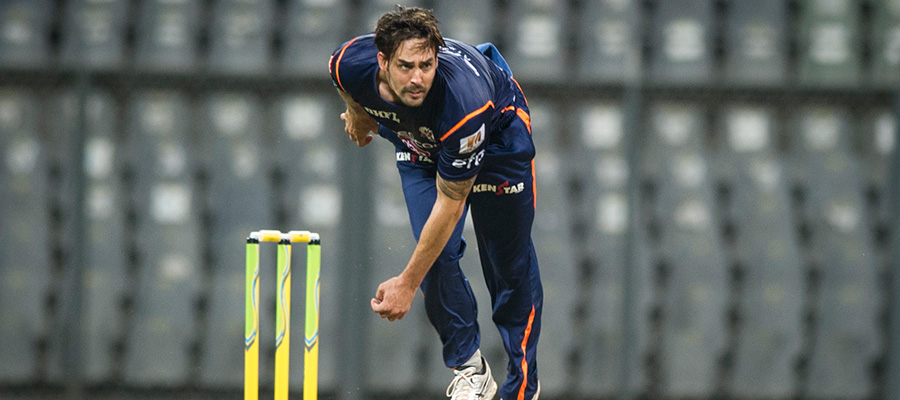 Mitchell Johnson is back with Mumbai Indians, once again! The tearaway pacer showed signs of his old self in the Big Bash League. He will be looking forward to rattle batsmen with his pace along with the other pacers in the side. 9 games in the IPL and Johnson will play the 100th T20 game of his career, with Mumbai Indians.
Big numbers for Big P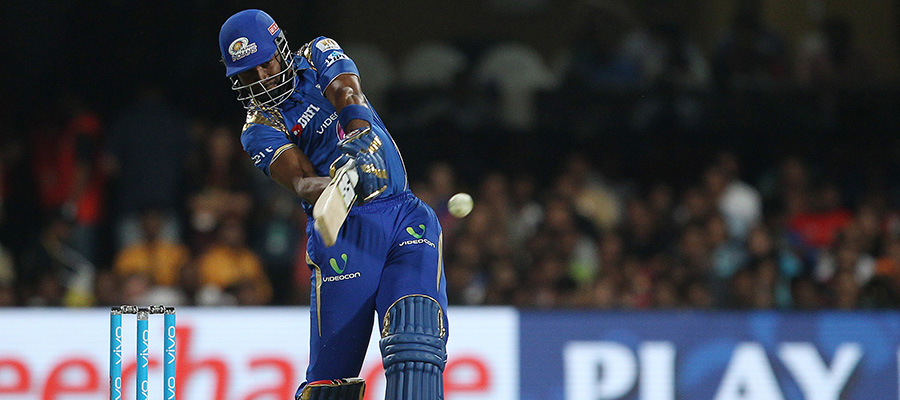 Kieron Pollard became a household name among MI fans, after he won their hearts. The all-rounder has hit more sixes than any other Mumbai Indians batsman. That is not all, he has a few milestones coming his way. The Trinidadian is 3 games away from playing his 100th IPL game, all of them with MI. He also needs 42 runs to complete 2000 IPL runs, and 77 to get to 7000 T20 runs.
Special firsts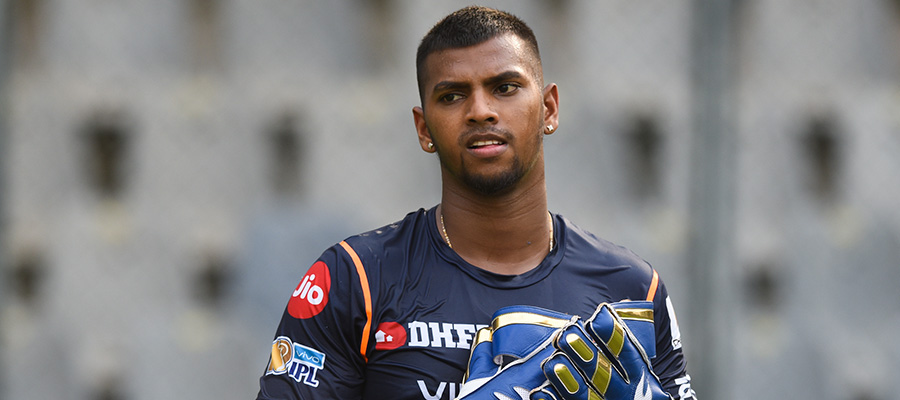 The youngest member of the Mumbai Indians squad will remember his first IPL game for more reasons than just that. Nicholas Pooran will play his 50th T20 game in his career when he makes his IPL debut. Another new entrant in the team, Karn Sharma will star in his 100th T20 game when he plays his maiden game with MI.
Lend-ing Milestones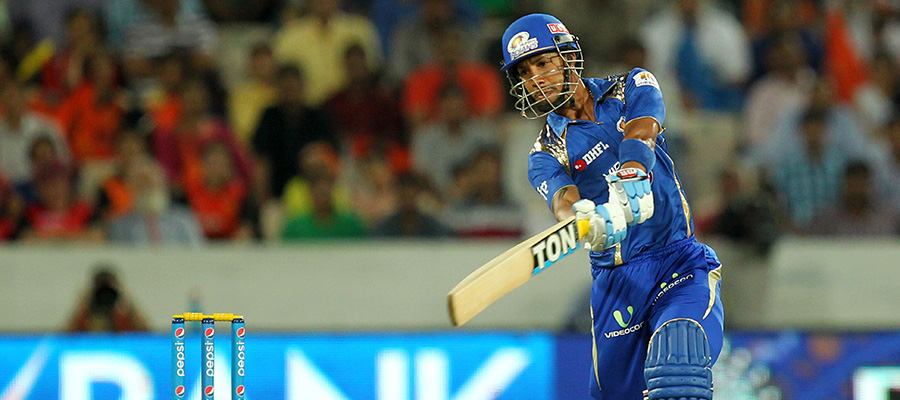 Lendl Simmons was a revelation for Mumbai Indians. With consistent performances, he bailed MI out in 2015 and helped the team in winning their second IPL title. 'Simmo' has two batting milestones in his sights. In the IPL, he needs 68 runs to get to 4 figures, while in his T20 career, he requires 91 to get to the magical 5000-run mark.
Turning it on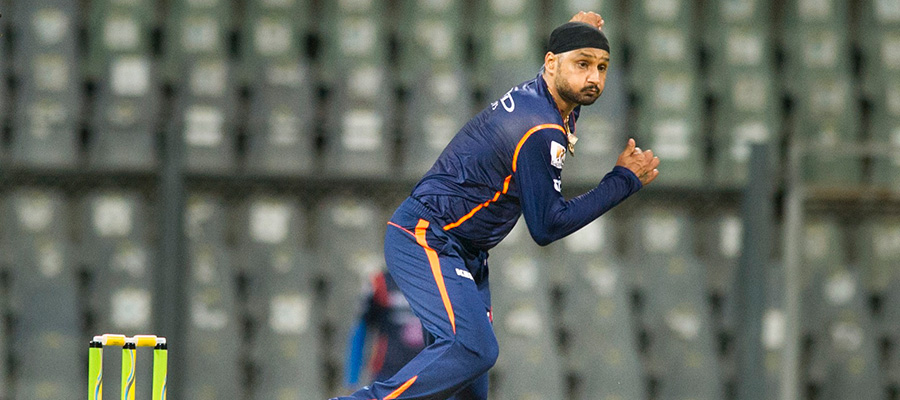 We have one of the most experienced bowlers in the IPL in our team. Harbajan Singh aka the 'Turbanator' has been the brains behind our spin department. He needs four wickets to become the third Indian bowler to 200 T20 wickets.
While most of our players should attain their milestones, the larger picture in their sights will be to lift the IPL once again. This time will be special, because it is the 10th edition of this prestigious league.